Algebra and Beyond
Regular price
Sale price
$3.00
Unit price
per
Sale
Sold out
This is a Naughty (False) or Nice (True) digital activity that reviews quadratic equations:
solving quadratic equations: factoring, square root method, and the quadratic formula

identify the axis of symmetry, vertex, and zeros given a graph

state the vertex given the quadratic in vertex form

write the quadratic equation in the factored form given a graph

convert from vertex form to standard form
View full details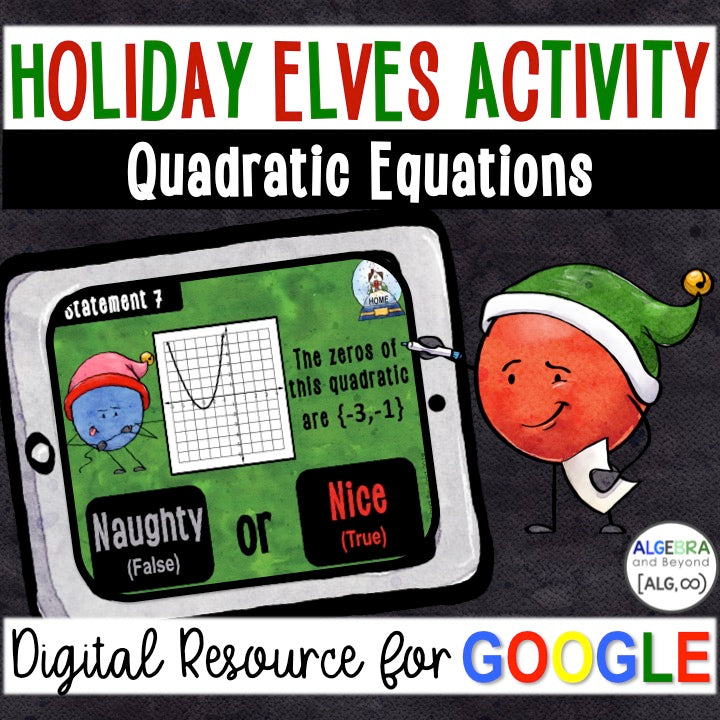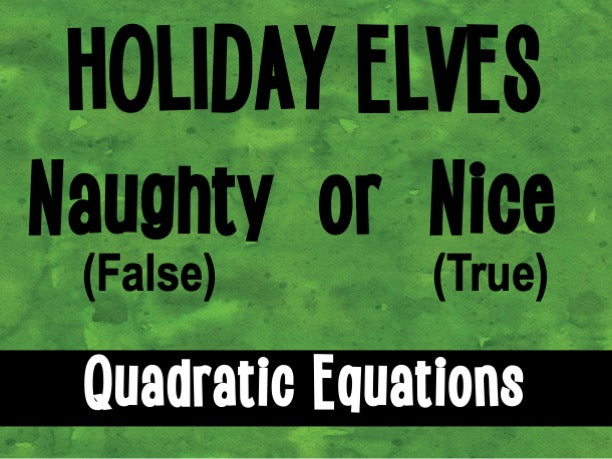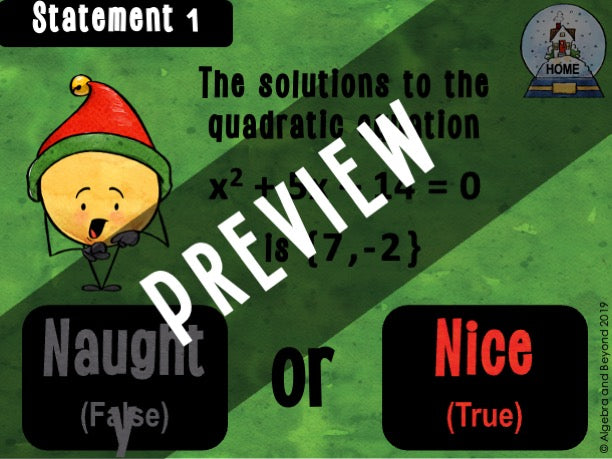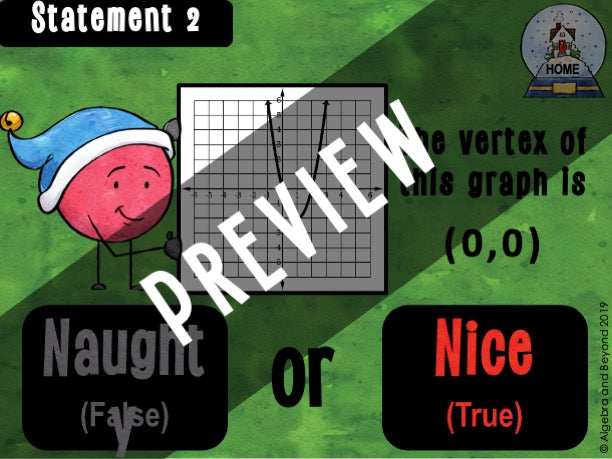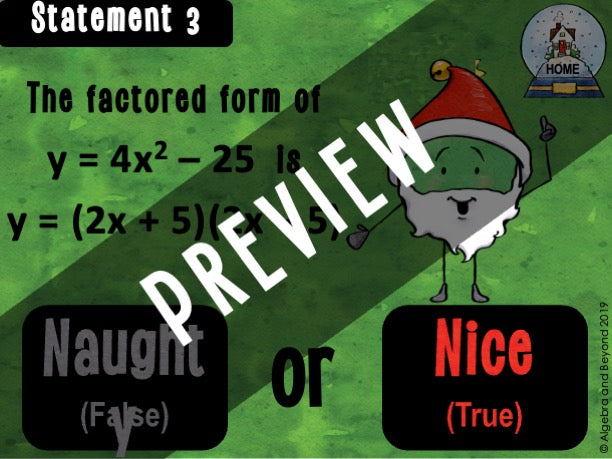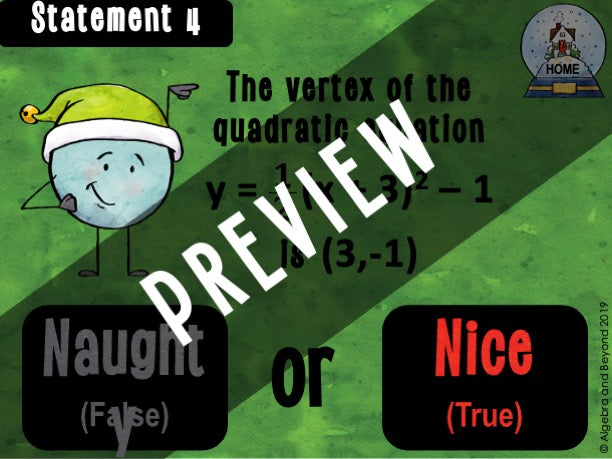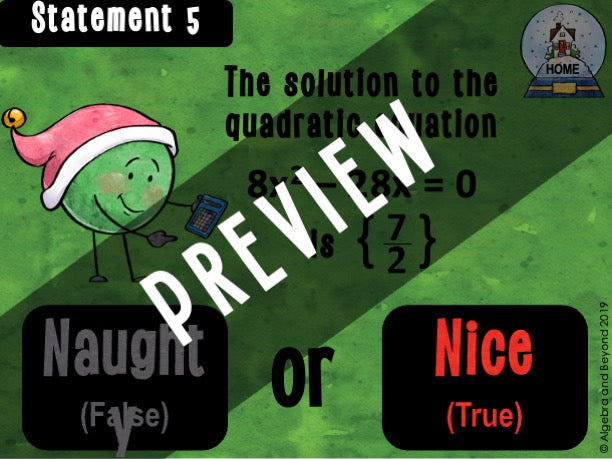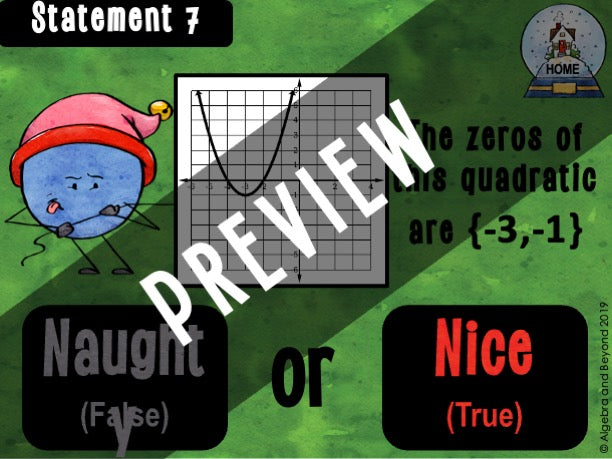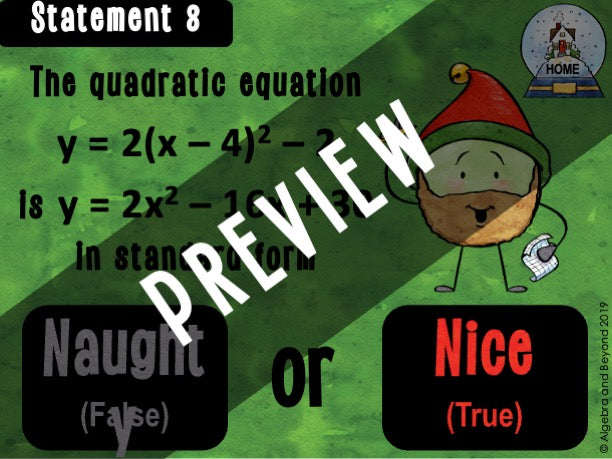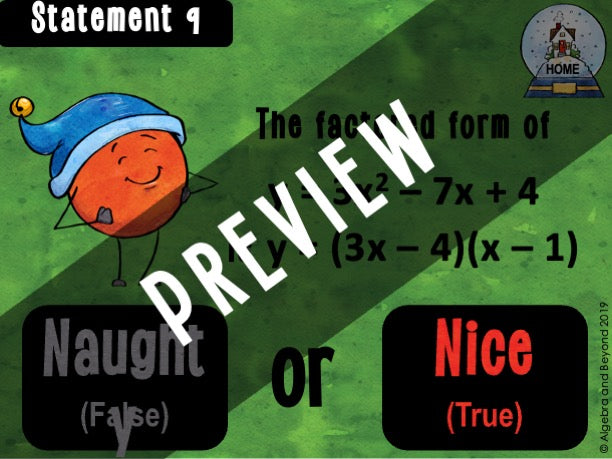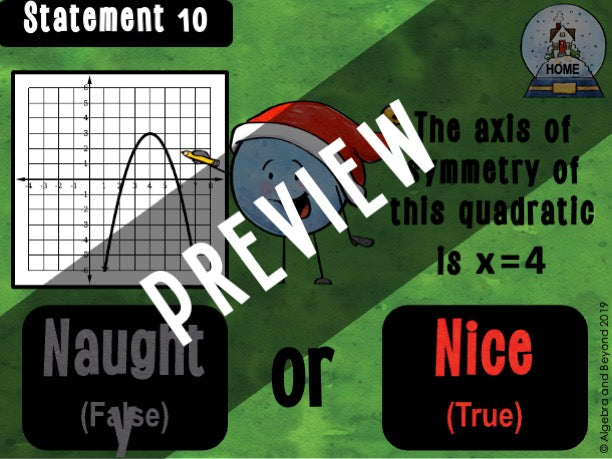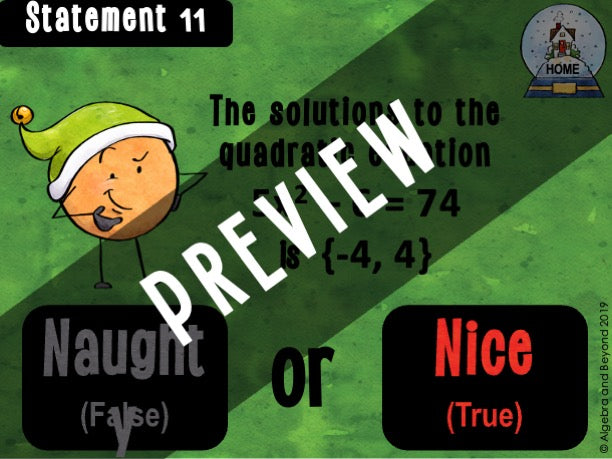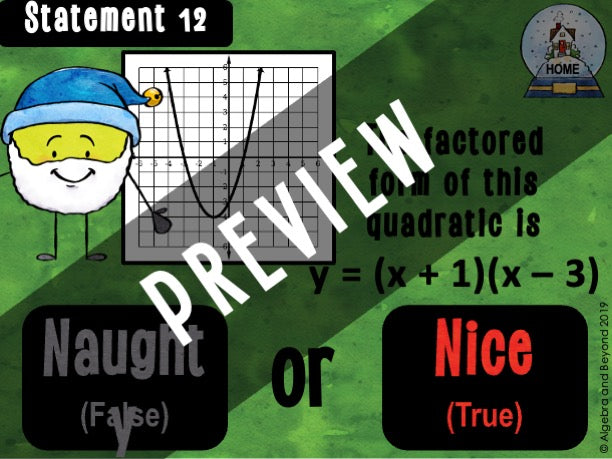 Information about Holiday Activities
Activity

These digital activities help students identify errors by deciding if the answer is True or False. A fun way to conduct formative assessments in class with a holiday twist!!!
Details

INCLUDES
• 12 Interactive True/False statements (Google Slides)
• Student answer sheet to record answers (PDF)
• Teacher Instructions
• Answer Key

© Algebra and Beyond
This product is intended for personal use by ONE teacher only. It is a digital download and no physical product will be sent.
Reviews from Educators

My students enjoyed this activity. They love checking others' work for errors. I love this activity because it required my students to analyze someone else's work. In doing so they could see some common mistakes that they too were making. Students were fully engaged. – Marsha B.

My students loved this digital activity! They enjoyed working the problems and talking with their group to come up with a final solution. It inspired solid math talk and I was able to supplement with correct vocabulary to elevate the conversation. It required little to no set up! – Lisa S.

So fun! My students loved being able to practice solving equations in a different, creative way! – Roshni G.

My students loved this. Great distance learning activity! – Lauren H.

This was a super cute holiday activity! My students enjoyed this, and appreciated the immediate feedback after completing each question. – Addicted to Math
Build Your Own Bundle
Choose more than one resource and receive a discount!
10% off

Purchase ANY 2 resources and a 10% discount is automatically taken at checkout.

20% off

Purchase ANY 5 resourcesand a 20% discount is automatically taken at checkout.

30% off

Purchase ANY 10 resources and a 30% discount is automatically taken at checkout.