Algebra and Beyond
Regular price
Sale price
$3.50
Unit price
per
Sale
Sold out
MATH CONTENT:
Analyze linear functions and their graphs

Slope

y-intercept

x-intercept

Points on the line

Slope-intercept form

Point-slope form

Standard form

BONUS version that includes identifying graphs that are parallel and perpendicular
View full details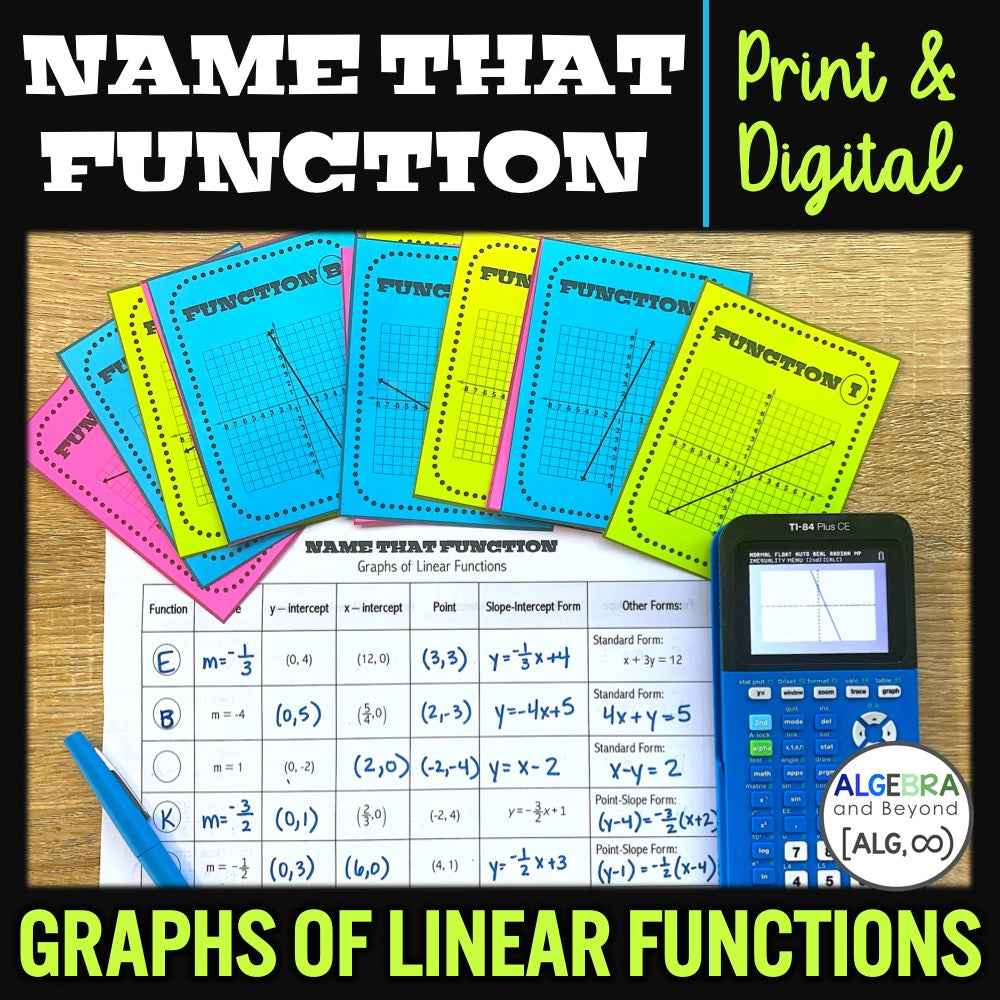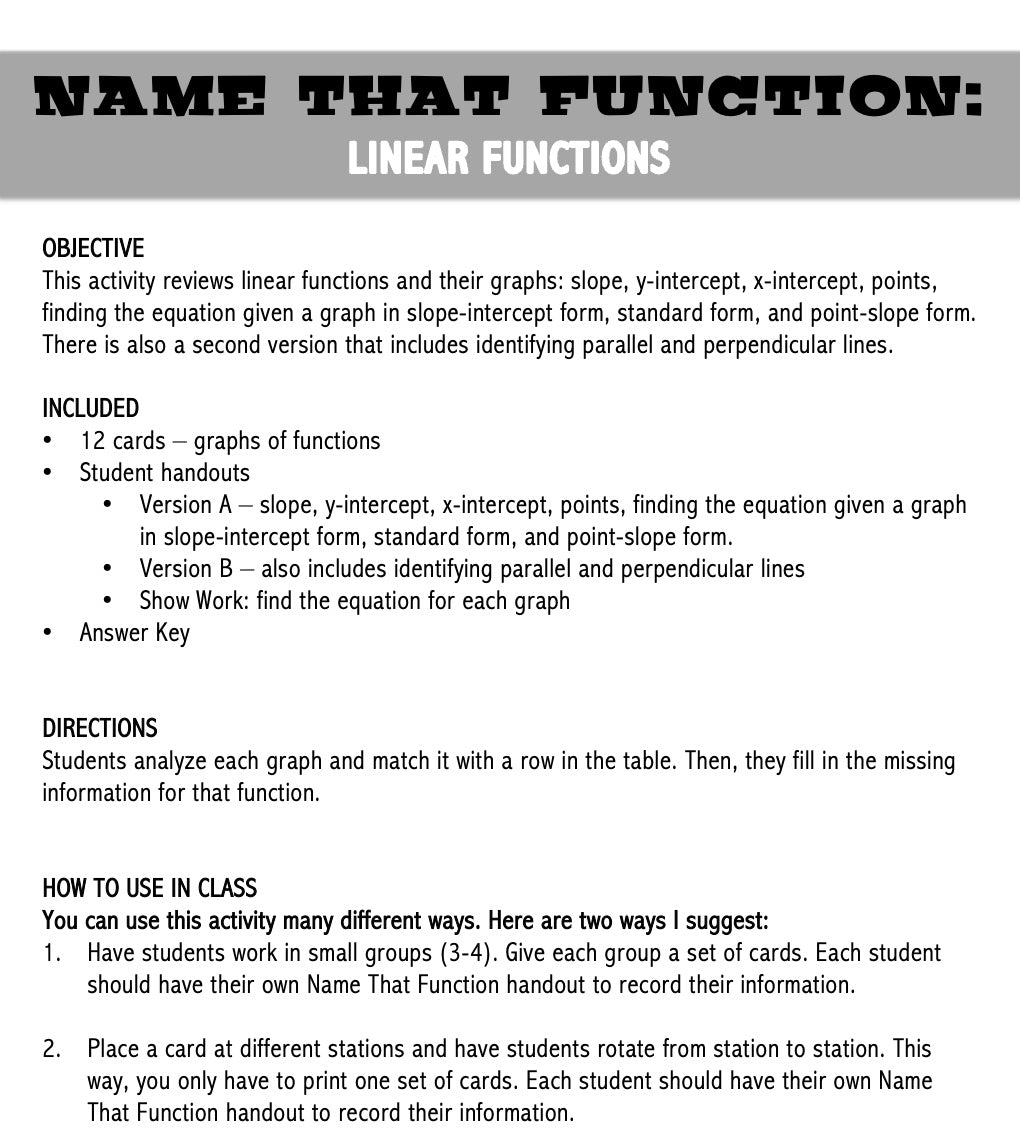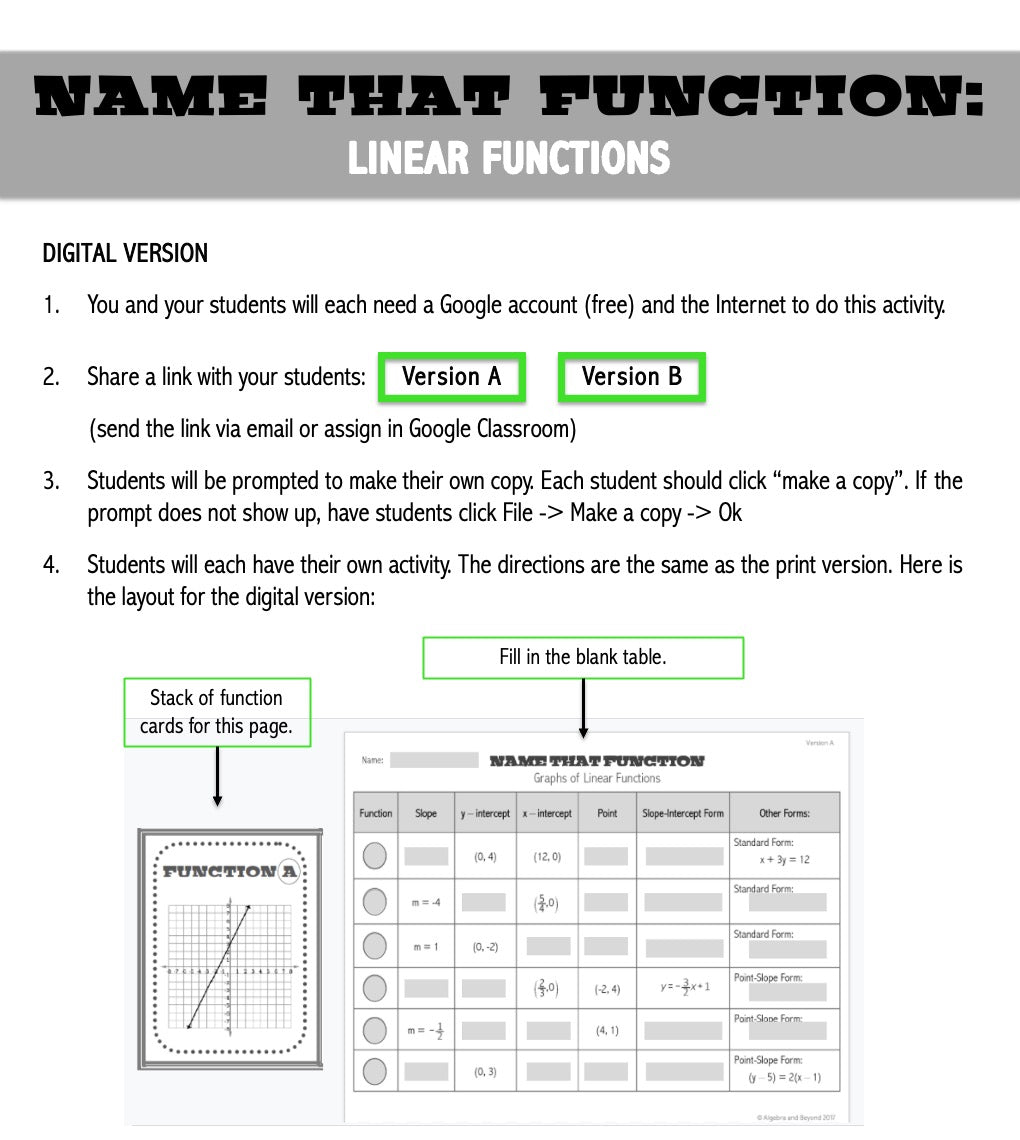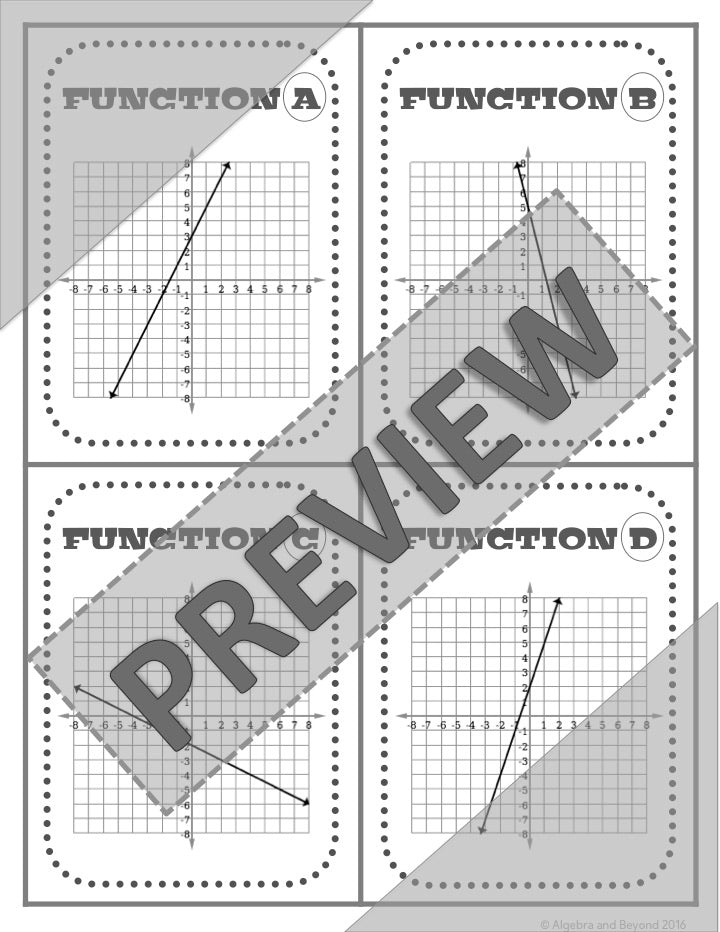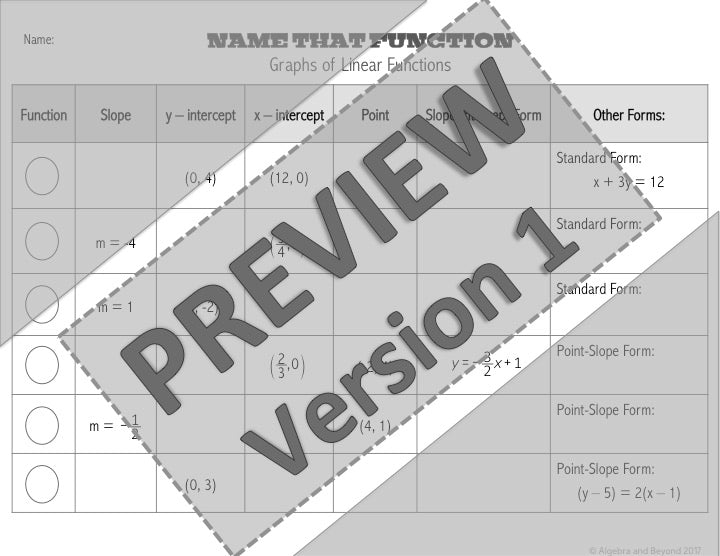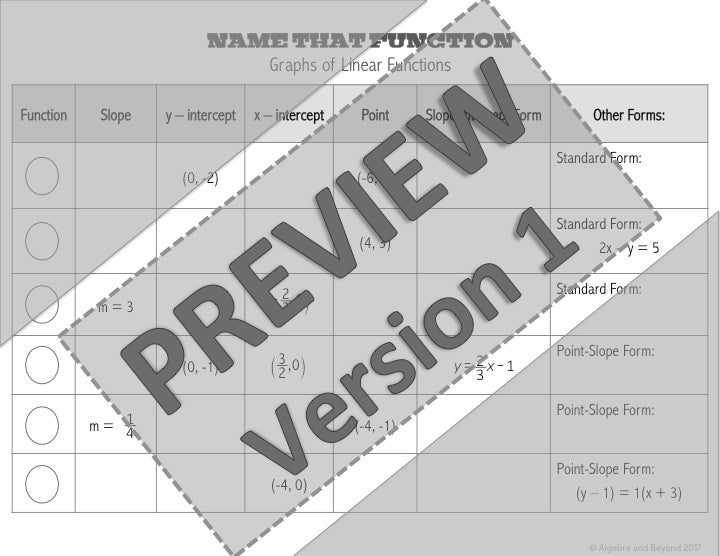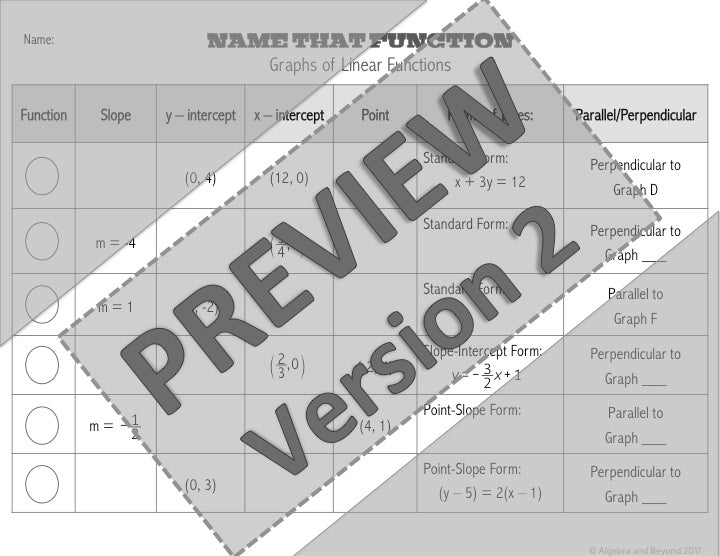 Information about Name That Function Activities
Activity

A matching activity where students analyze graphs of functions and make connections to their characteristics by completing a fill in the blank table. These activities include both PRINT and DIGITAL versions!
Details

INCLUDES
• Graph cards
• Fill in the blank table
• Answer key
• Print (PDF file)
• Digital (Google Slides)

© Algebra and Beyond
This product is intended for personal use by ONE teacher only. It is a digital download and no physical product will be sent.
Reviews from Educators

Great activity! Worked out perfectly in my stations and my students were very engaged! Thank you for sharing your creativity with me! –TexasMath4Success

Excellent resource! Really helped my students make the connections I wanted them to make. Thank you –Passion4Mathin'

Great activity – my kids were able to apply their understanding and had great math conversations while they were working together. – Heather K.

This is a great activity to help students make connections about graphs. I love using this activity after introduction notes to help students draw conclusions on their own. – Julie W

My students always enjoy name that function activities. I have all of these and use them every semester. – Patricia W.
Build Your Own Bundle
Choose more than one resource and receive a discount!
10% off

Purchase ANY 2 resources and a 10% discount is automatically taken at checkout.

20% off

Purchase ANY 5 resourcesand a 20% discount is automatically taken at checkout.

30% off

Purchase ANY 10 resources and a 30% discount is automatically taken at checkout.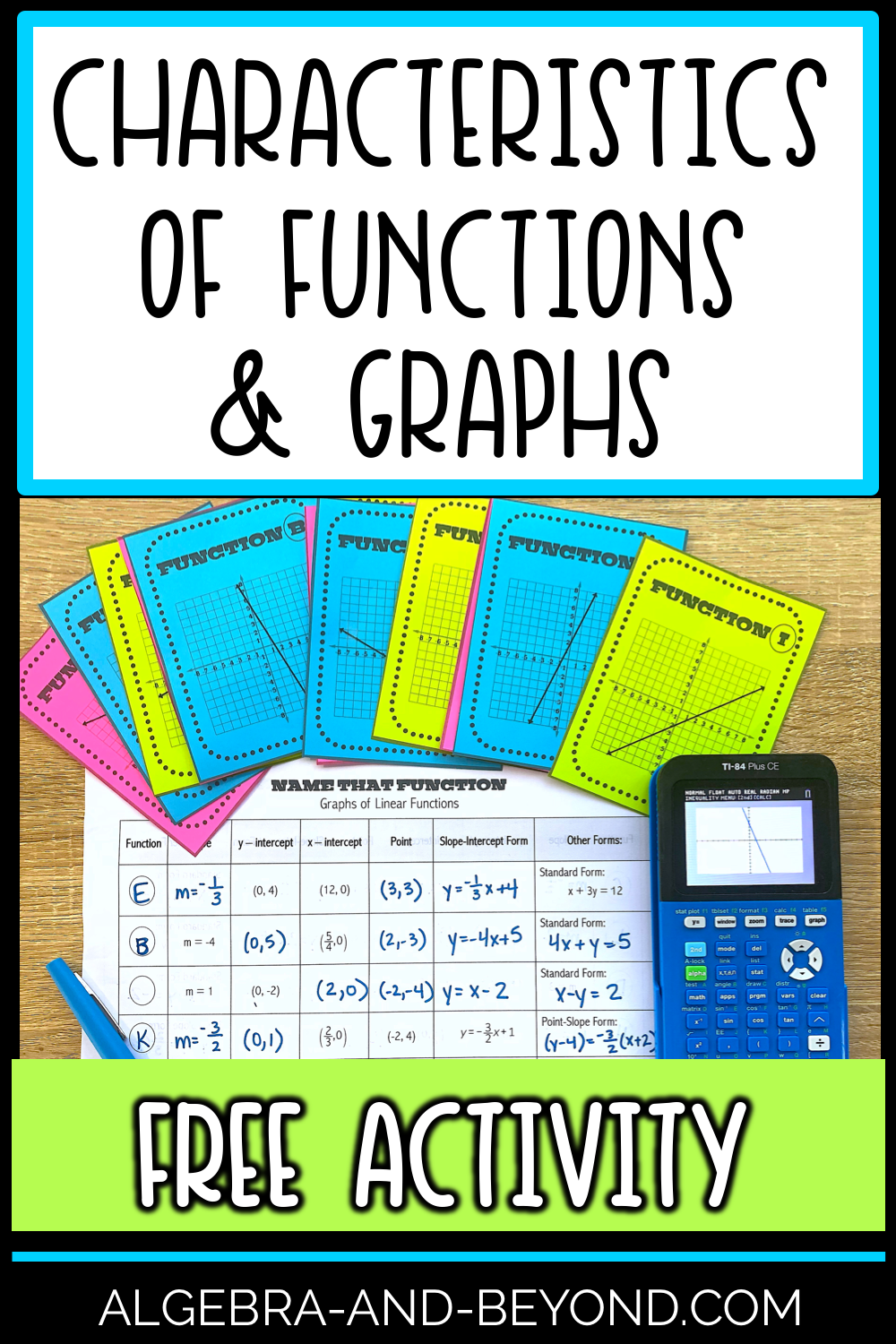 Name That Function Activities
My math catchphrase is"connecting knowledge with understanding". Every time I create an activity, this phrase is what I think about. It helps me stay focused on the true goal and outcome of what I want for each activity.

These activities in particular really embody this statement. It's an activity that I've used over and over with my students for different types of functions. At first, students tend to have productive struggle with this activity. BUT once they get the hang of it, they realize how making these connections helps them fully understand functions and their graphs.
Read the Blog