Algebra and Beyond
Regular price
Sale price
$3.50
Unit price
per
Sale
Sold out
These sheets include finding they x and y intercepts of linear equations.
View full details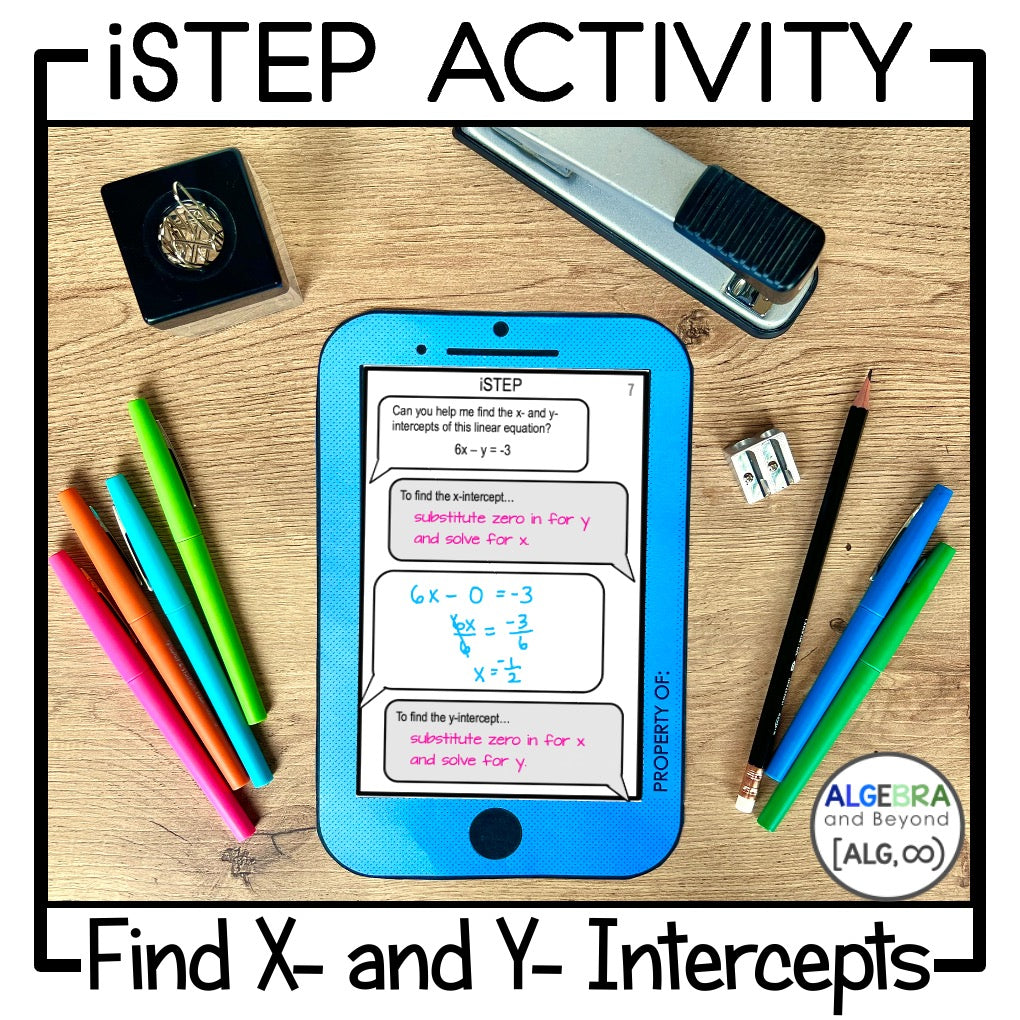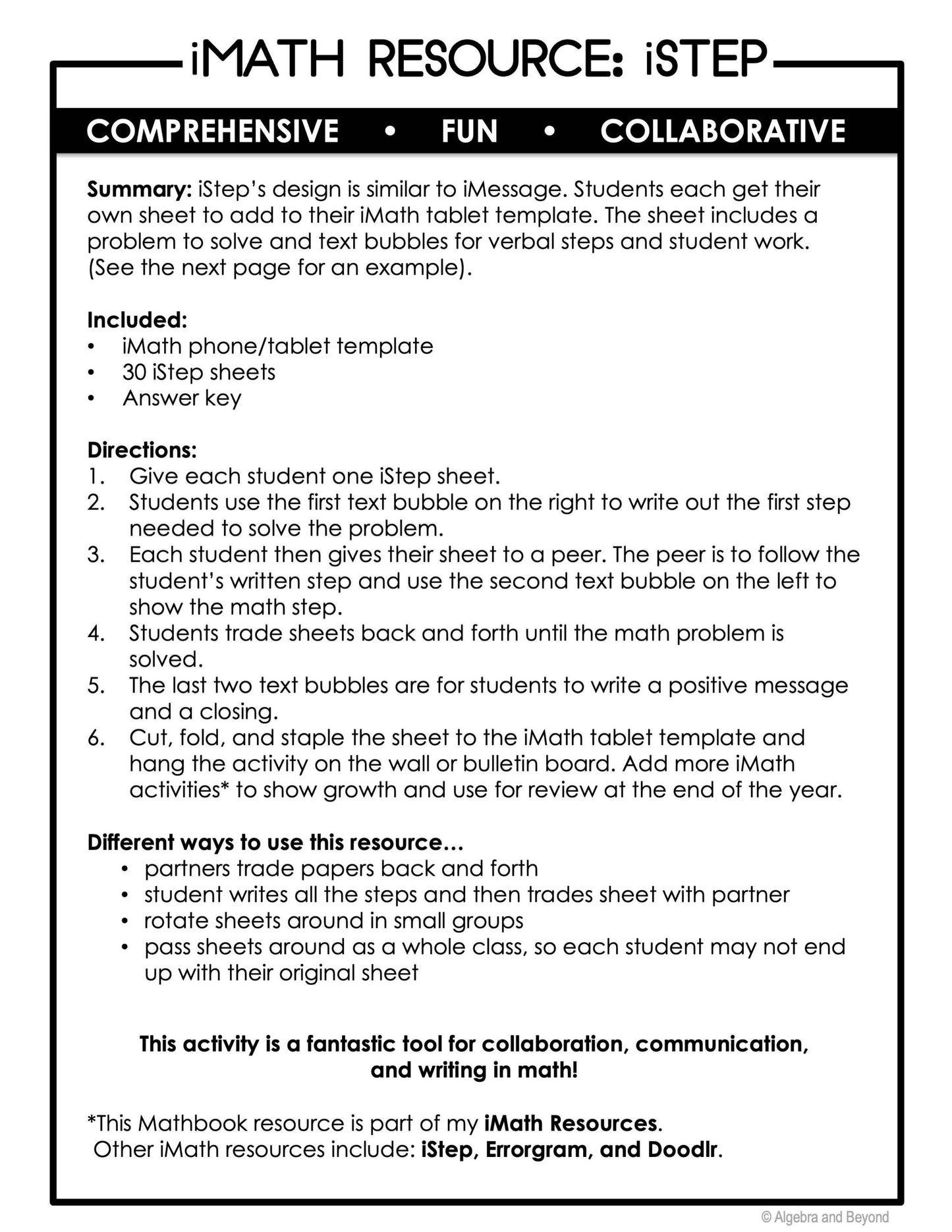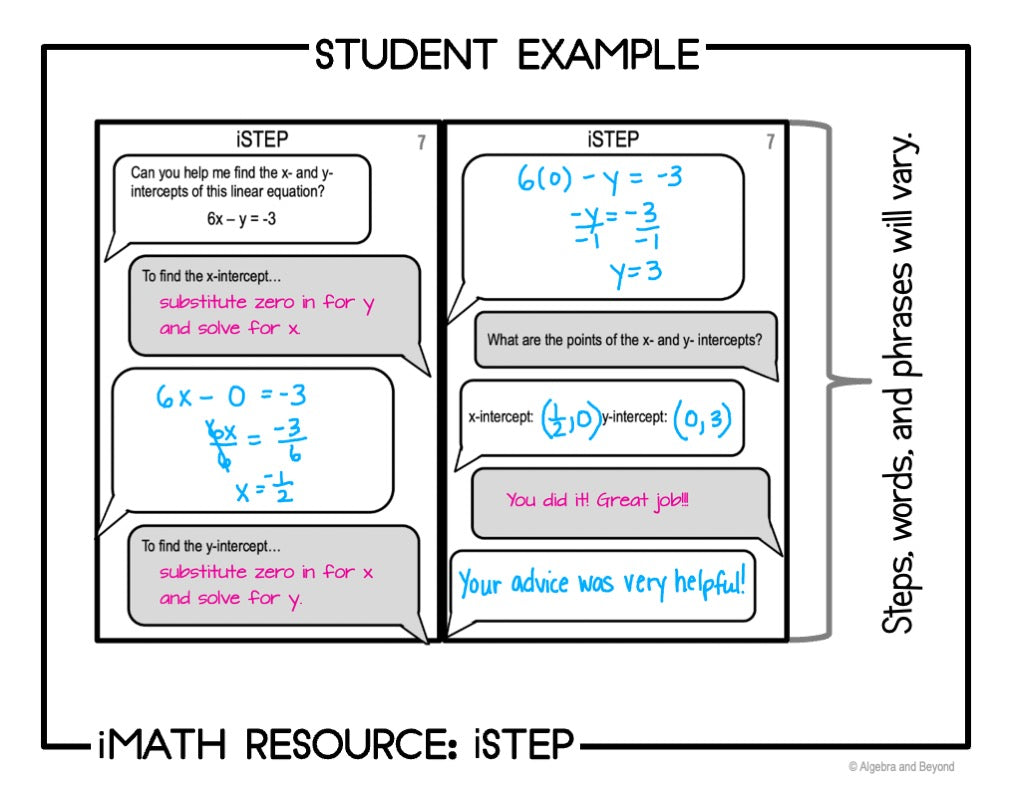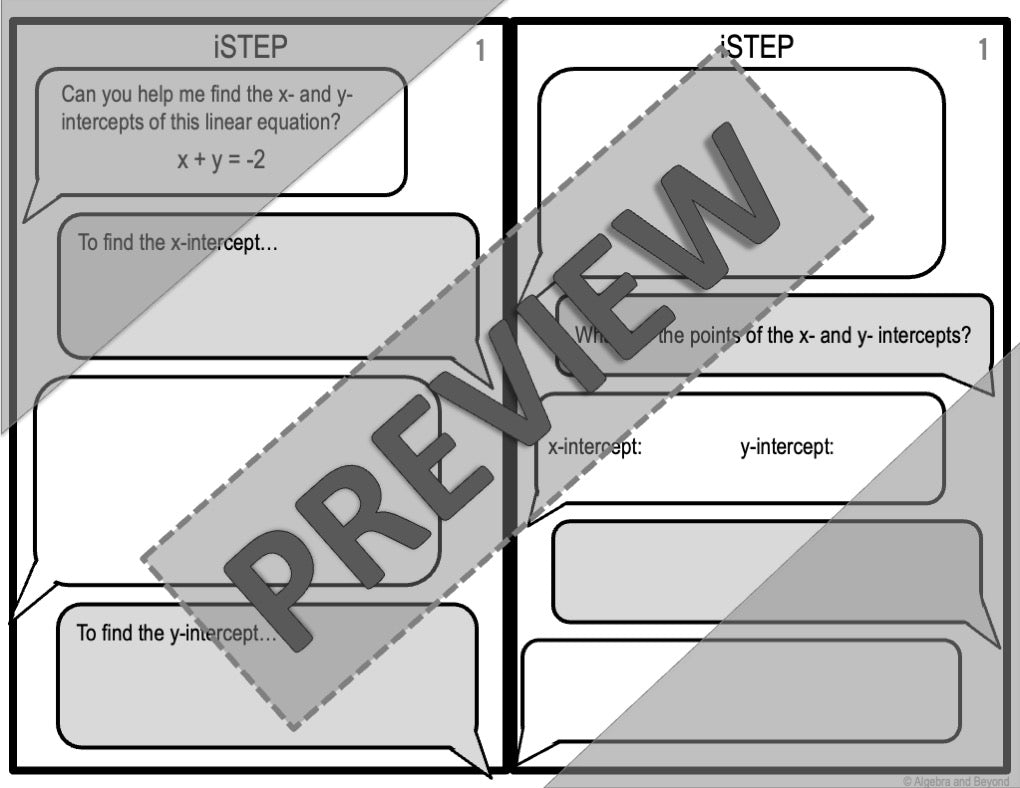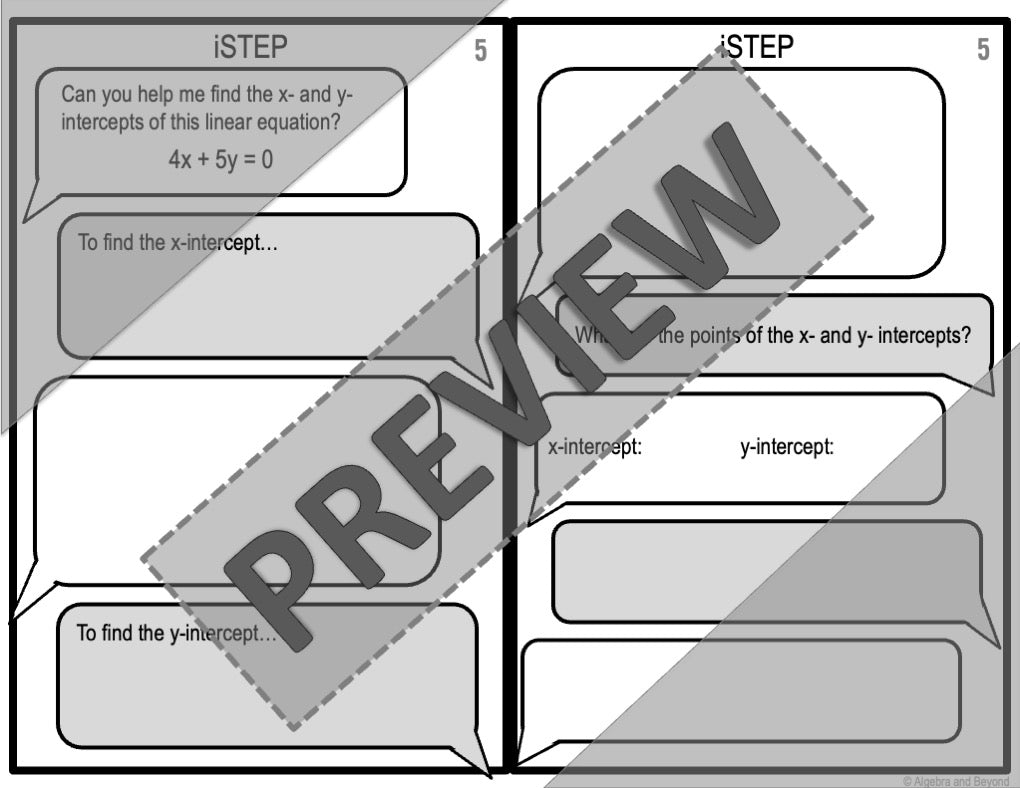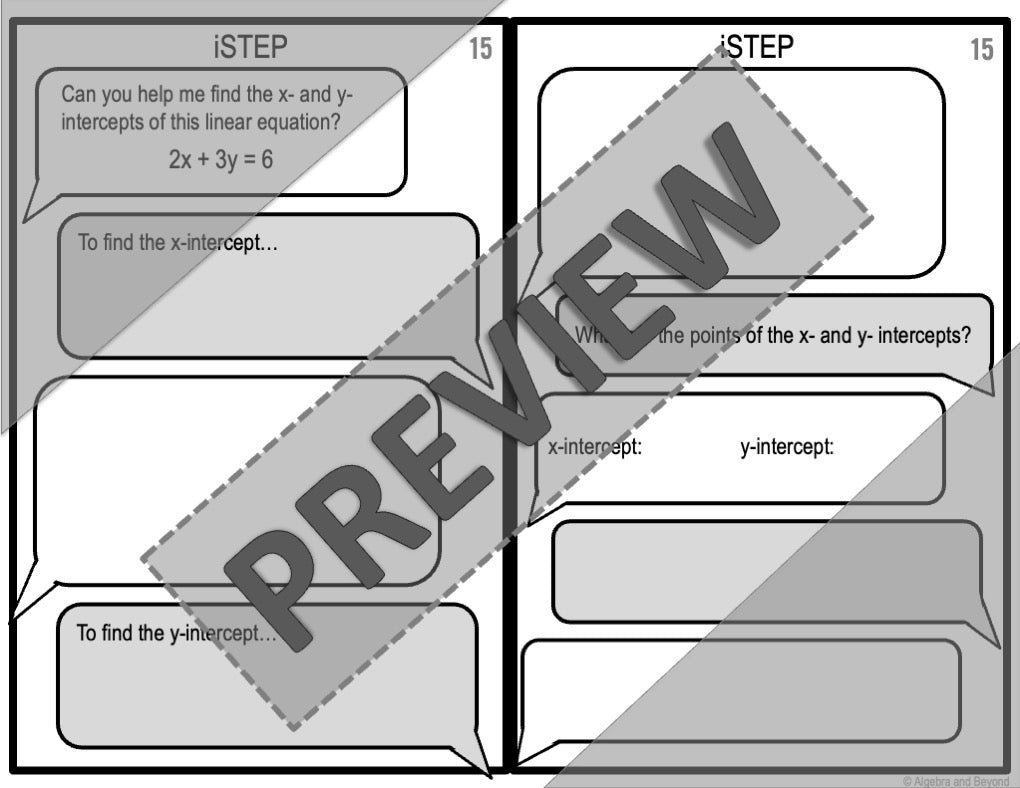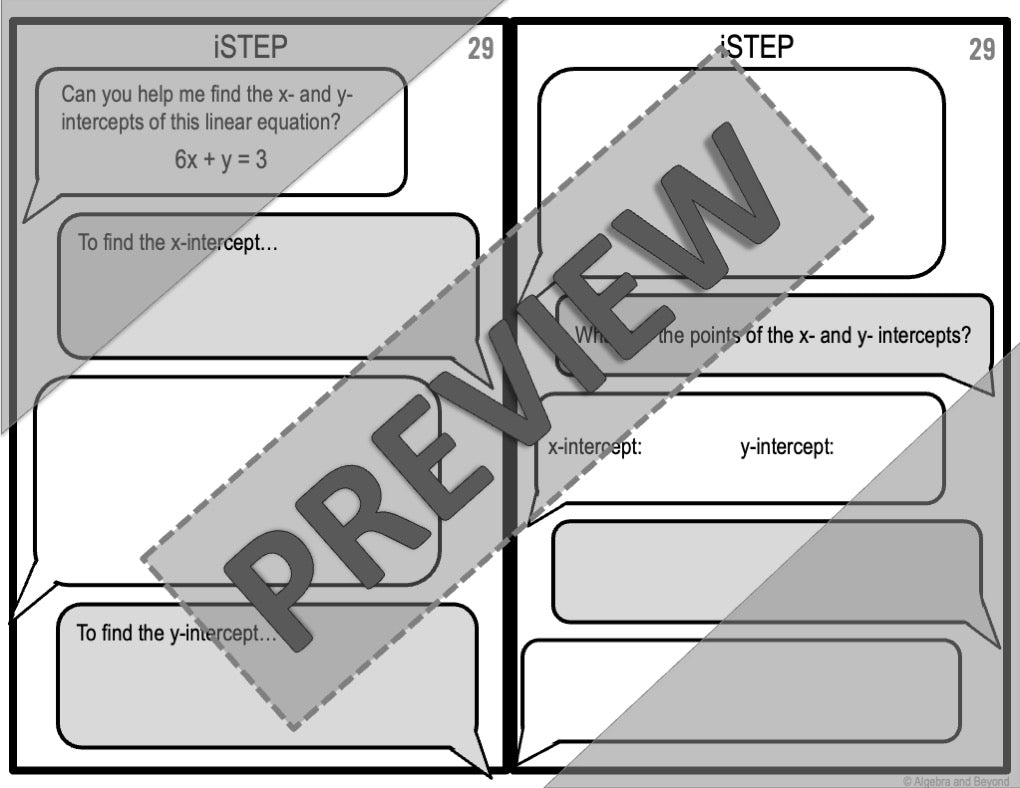 Information About iStep Activities
Activity

This no-prep, activity is a design is similar to iMessage. Each sheet includes a problem to solve and text bubbles for verbal steps and student work. Great activity for partners, small groups, or whole class. Perfect review activity for after an assessment or early finishers.
Details

INCLUDES
• phone/tablet template
• 30 student sheets
• answer key
• print (PDF file)

© Algebra and Beyond
This product is intended for personal use by ONE teacher only. It is a digital download and no physical product will be sent.
Reviews from Educators

Fantastic way to get students communicating about math and reinforcing the steps of solving different types of equations. – Pam T.

Great resource to use with my algebra students! Set up in a unique and engaging way to check student understanding, as it has them explain their answers mathematically and in words. – Kayla R.

The kids loved it, even though they had to write!!! I loved it BECAUSE they had to write. Neat presentation. Thanks! – Math Makes Me Happy

It was a great review for my Algebra 2 class and an even better learning tool for my Algebra 1 class. Super simple instructions that the students were referencing throughout the chapter! – Caitlin S.

I used this in intervention for my struggling students and it made a world of difference. The students loved how fun and engaging it was and it really helped them to see order of operations in a new way. – Smarti Panda

Purchased every single one of these activities and they are excellent! - ExtraMileMath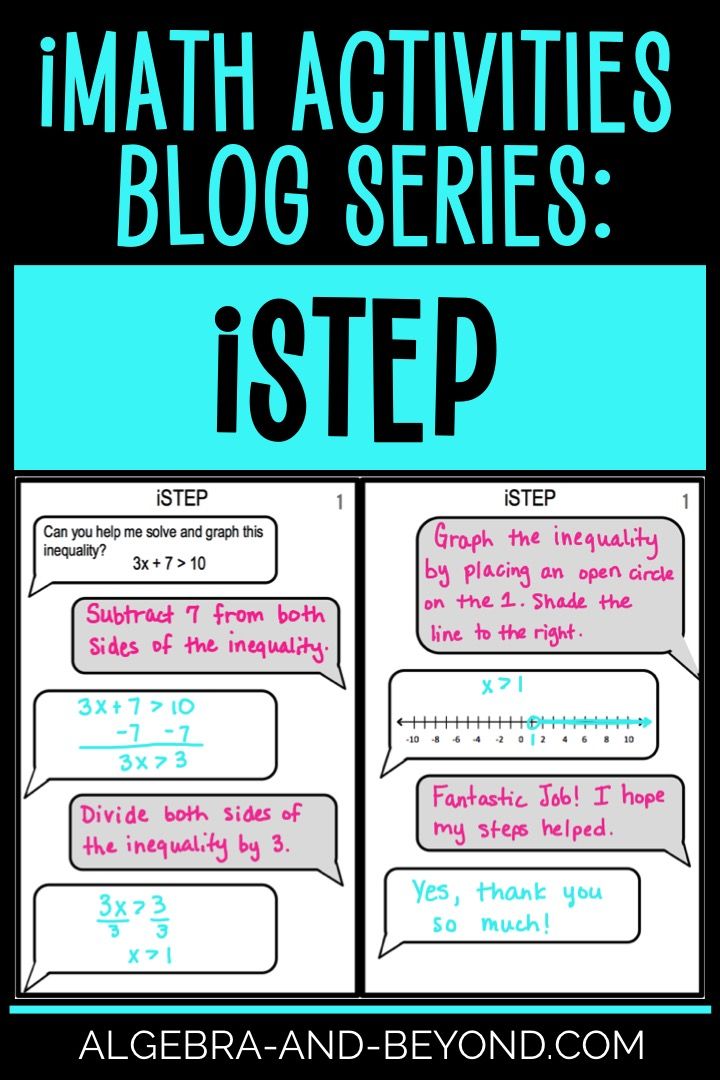 iStep Activities
Often students can solve a math equation, but have a difficult time verbally explaining what they are doing. This activity addresses this problem. Each student is to "text" with a friend who needs help with a math concept. Their classmate asks how to solve an equation and the student has to explain each step needed in order to get a solution. I LOVE how these activities have transformed how students think and discuss math in class!!!
Read the Blog