Algebra and Beyond
Regular price
Sale price
$3.00
Unit price
per
Sale
Sold out


This mathbook activity includes distributing and combining like terms with variables.







View full details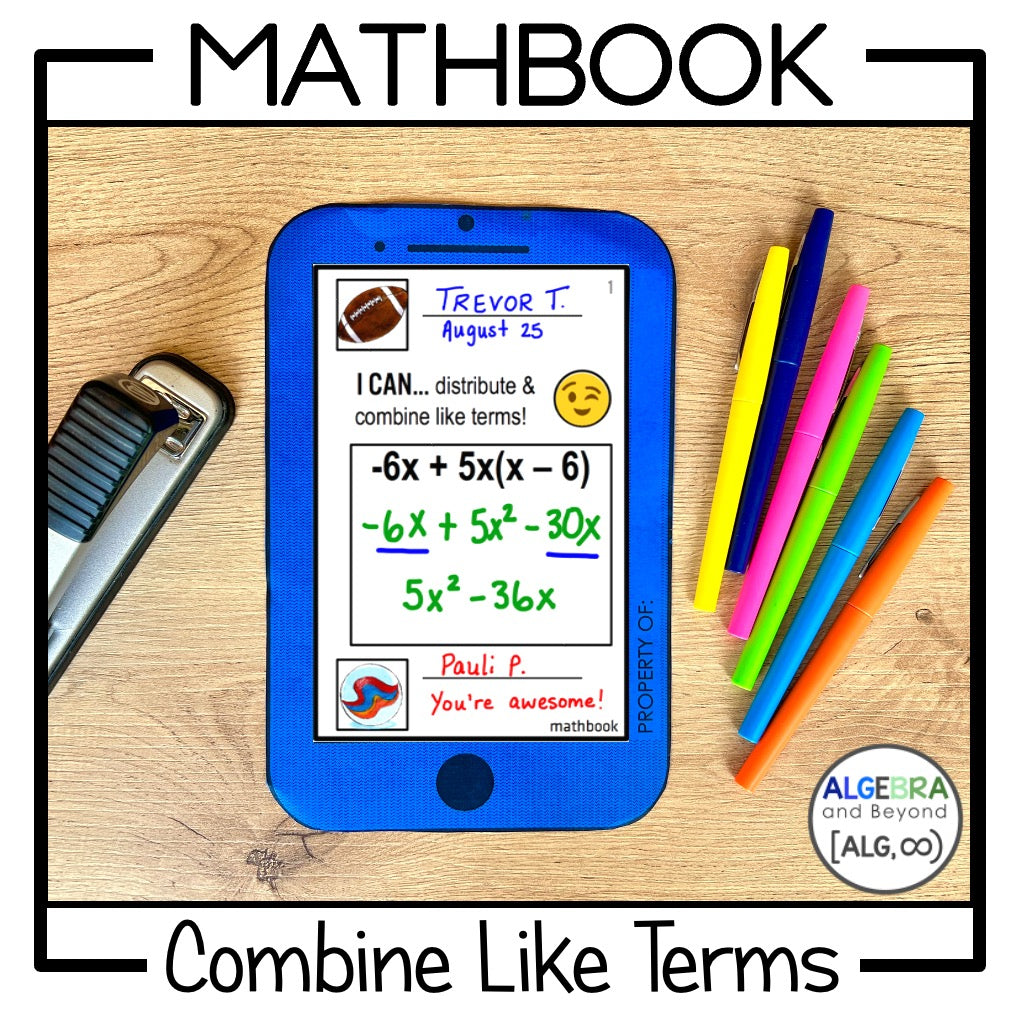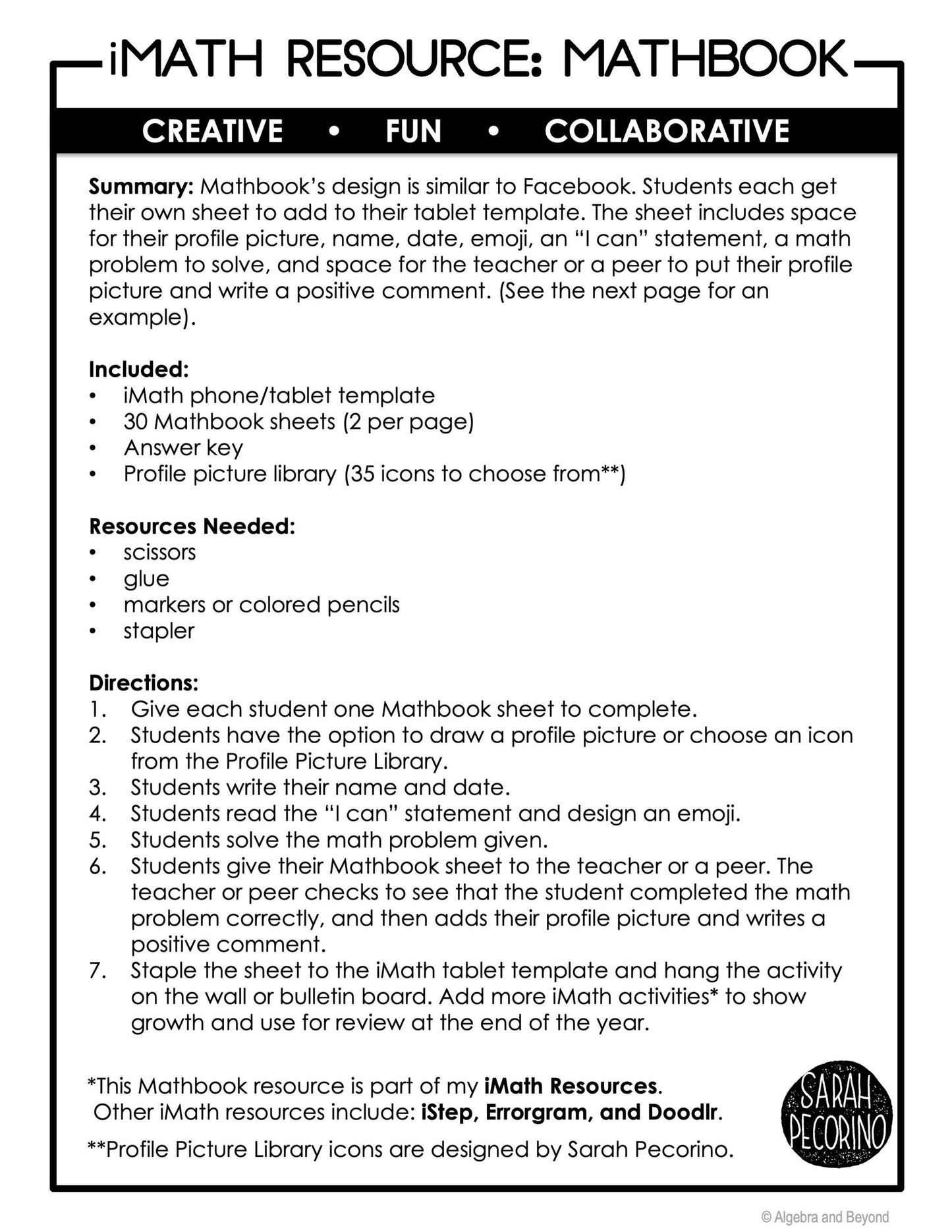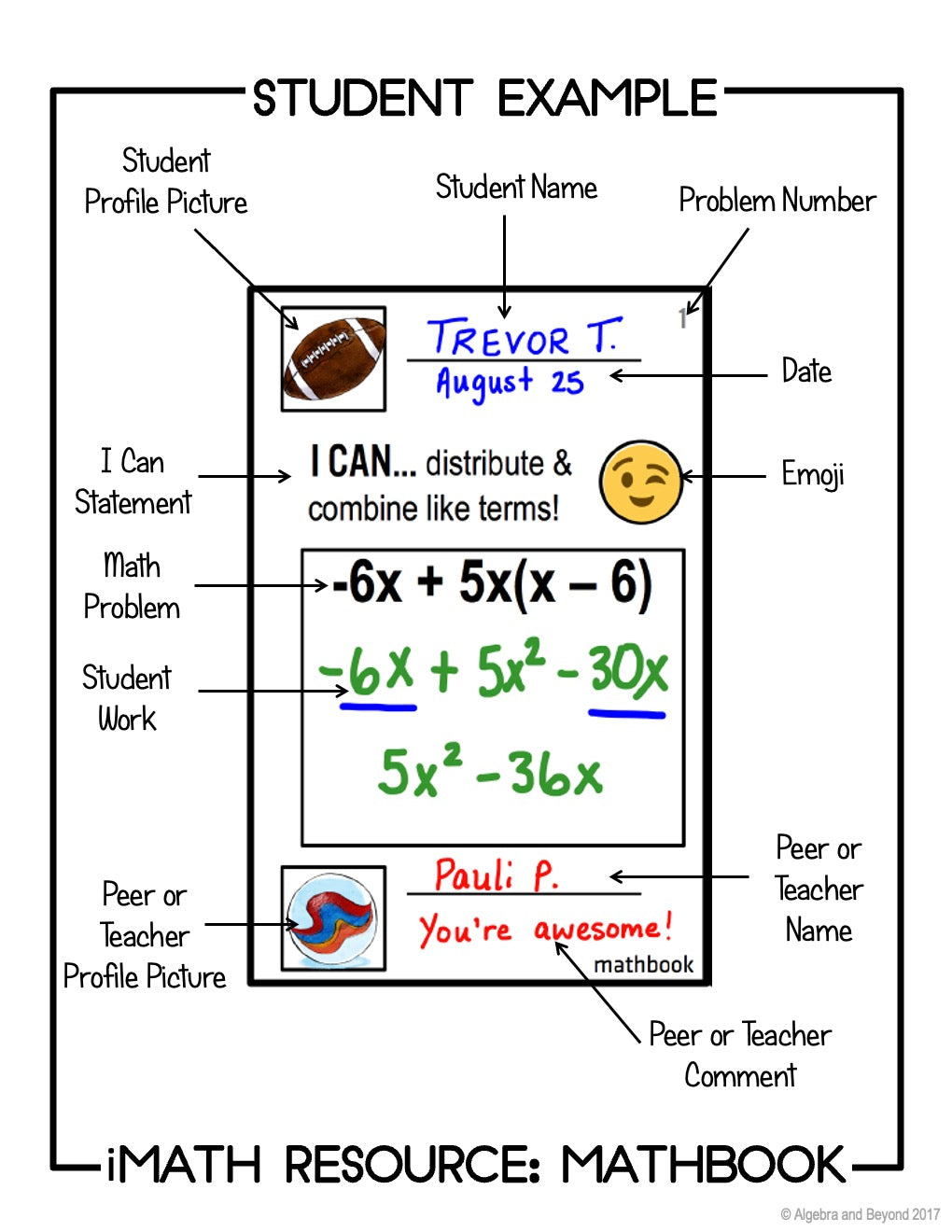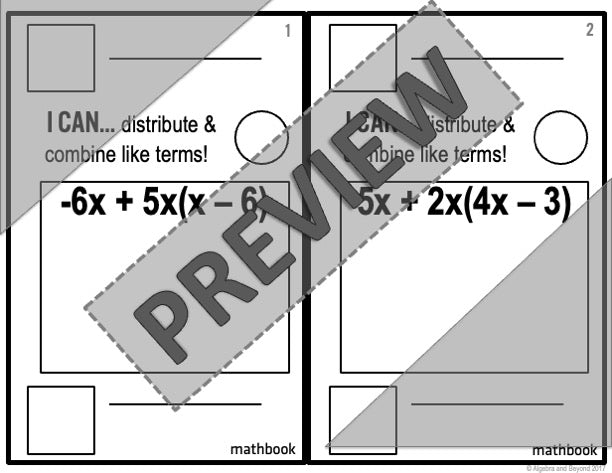 Information About Mathbook Activities
Activity

This activity is a design similar to Facebook. Each sheet includes space for a student profile picture, name, date, emoji, an "I can" statement, a math problem to solve, and space for the teacher or a peer to put their profile picture and write a positive comment. Perfect activity for after an assessment or early finishers.
Details

INCLUDES
• phone/tablet template
• student sheets (28 or more, depending on the specific topic)
• profile picture library
• answer key
• print (PDF file)

© Algebra and Beyond
This product is intended for personal use by ONE teacher only. It is a digital download and no physical product will be sent.
Reviews from Educators

I AND my students loved this activity. I had it set up for stations in my math resource and each student had to check in with me after each time they solved what was wrong and what the answer should have been. It was so great and I heard "I actually liked this! We should do more things like this." – Math in the Real World

Used for in class learning activity. Great examples and kept students engaged. – Kristina

Holy cow! This is such a great idea. So creative! Thanks! – Devin M.

This was another simple to use resource that the students loved! – Caitlin S.

Clever idea! The "profile pics" are a neat touch to make this interesting for my students. – Jennifer D.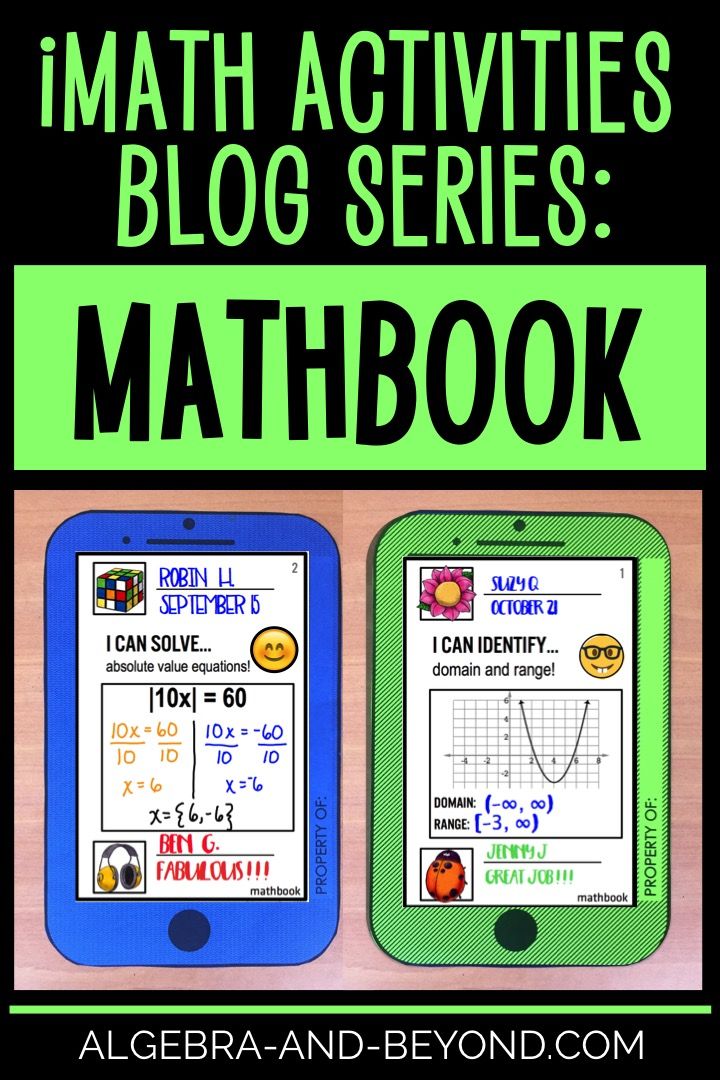 Mathbook Activities
Mathbook's design is similar to a Facebook post. Even if a student doesn't use Facebook, this activity is engaging and fun for everyone! My students really like picking out their icons because it gives the activity a personal touch that most math activities do not offer. Also, receiving feedback from a peer helps create a positive classroom environment.
Read the Blog